Community Outreach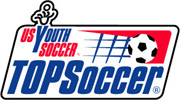 TOPSoccer
What is TOPSoccer? TOPSoccer (The Outreach Program for Soccer) is a community-based soccer program that is designed to meet the needs of children with physical and/or mental disabilities. Player participation and development are key elements of the program as players are placed on teams according to ability and NOT by age. TOPSoccer is designed to improve the overall fitness, self-esteem and social skills of your child.
Louisville Soccer TOPSoccer Brochure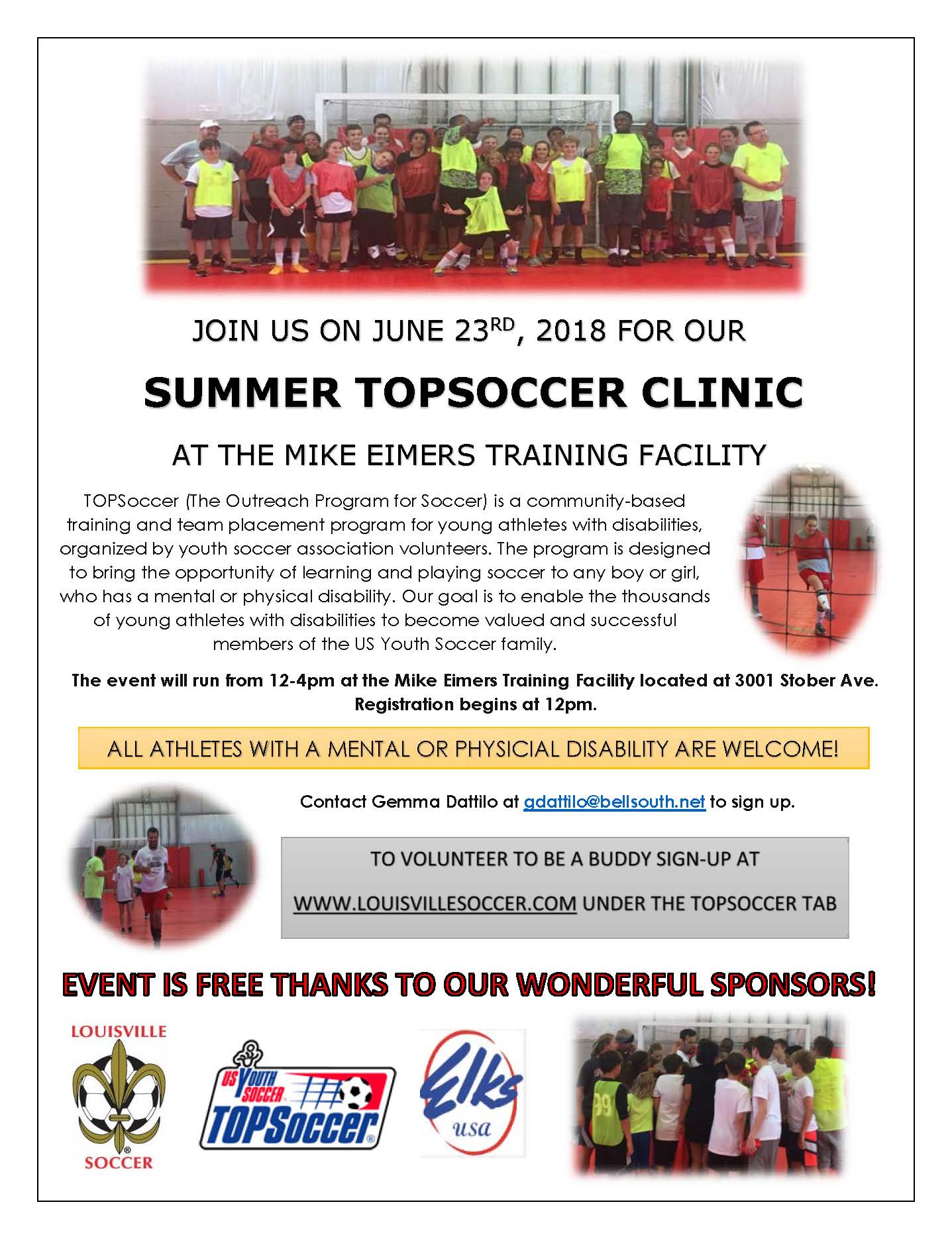 Louisville Soccer is a 501-c3 organization and our TOPSoccer and Community Outreach Programs are completely funded by donations and volunteers. Please click our donation/ volunteer page for more information on how to make a donation for one of our TOPSoccer Clinic's.
For more information on our program or if you would like to volunteer to be a buddy, please contact Gemma Dattilo by email at gdattilo@bellsouth.net or by phone at (502) 479-3344.