What is TOPSoccer?
TOPSoccer (The Outreach Program for Soccer) is a community-based soccer program that is designed to meet the needs of children with physical and/or mental disabilities. Player participation and development are key elements of the program as players are placed on teams according to ability and NOT by age. TOPSoccer is designed to improve the overall fitness, self-esteem and social skills of your child.
Why Do We Need TOPSoccer?
TOPSoccer was formed to perpetuate the US Youth Soccer mission statement which is, in part, "to foster the physical, mental and emotional growth and development of America's youth through the sport of soccer at all levels of age and competition." There are thousands of children with disabilities who need, and can be provided with, the opportunity to play soccer through the TOPSoccer program.
TOPSoccer has three major Goals:
These athletes will have FUN. "FUN" is universal and all athletes should have FUN.
These athletes will always feel good about themselves, improve self-esteem, fitness and social skills.
The athletes will have the opportunity to develop a sense of belonging to a community and learn the value of being part of a team.
Events
TOPSoccer 2021 Fall League - CANCELLED
Wednesday's 6-7:15pm
September 15th to October 13th - 5 Week Session

@ the Mike Eimers Training Facility (3001 Stober Ave, Louisville, KY 40213)
*All players will receive a t-shirt and medal at the conclusion of the session*
Session Format:
-Practice + Games
-45-minute practice session
-followed by 24-minute game

-4 v 4 format
-(2) 12-minute halves
Online Registration
Clinic Photos
Forms & Links

Thank you to our Sponsors!!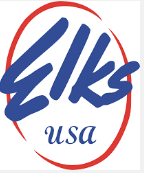 Louisville Soccer is a 501-c3 organization and our Community Outreach Programs are completely funded by donations and volunteers . Volunteering brings more awareness and understanding to the special needs community. Students can earn required community service hours through volunteering in the TOPSoccer program. Beyond the service hours, TOPSoccer is an opportunity to give your best by making a difference. It could be assisting on the pitch with soccer skills or just being a friend and cheerleader.

If you would like to make a donation, please follow this link for more information.