Community Outreach Events

TOPSoccer 2019 Winter Clinic
The 2019 Winter TOPSoccer Clinic be held on Saturday, December 14th from 12:30-3:30pm at the Mike Eimers Training Facility located at 3001 Stober Ave, Louisville, KY 40213. Registration begins at 12:15pm.
BRING YOUR FAVORITE ATHLETE OUT FOR A GREAT DAY OF SOCCER FUN!!
Please contact Gemma Dattilo at gdattilo@louisvillesoccer.com to sign up a participant or volunteer to be a buddy!
Thanks to all members of our Louisville Soccer family who continuously strive to support our mission of fostering a love for the sport of soccer and developing young athletes of all backgrounds in their quest to maximize their individual potential.
Local Organizations & Programs
Kentuckiana Power Soccer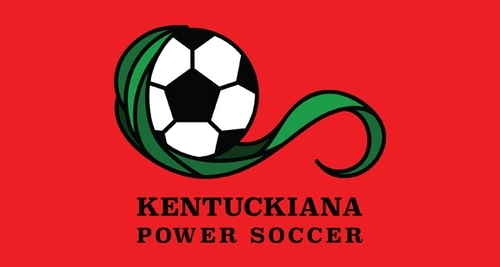 Power soccer is the only competitive sport for power wheel chair athletes. The team in open to players aged 5 and above. If you can drive a power chair you can play soccer.
Article - A new form of soccer is kicking off in Louisville

For more information on how to get involved in Power Soccer, please contact Patricia Rudd.