Local Organizations & Programs
Kentuckiana Power Soccer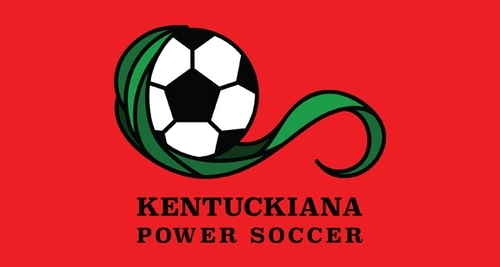 Power soccer is the only competitive sport for power wheel chair athletes. The team in open to players aged 5 and above. If you can drive a power chair you can play soccer.

Article - A new form of soccer is kicking off in Louisville

For more information on how to get involved in Power Soccer, please contact Patricia Rudd.
Club Hosted Events
2ND ANNUAL APPAREL SWAP to be held June 22nd.... More info. to come!
Past Events
March 18th, 2017

Olmstead North Academy Clinic


Check out more photos from our clinic on our Facebook Page

.
July 9th, 2014

Kentucky Refugee Ministries & Catholic Charities Field Day

Check out more photos from our clinic with KY Refugee Ministries and Catholic Charities on our Facebook Page.
June 18th, 2011

Clean Up The Parks
Thanks to all members of our Louisville Soccer family who continuously strive to support our mission of fostering a love for the sport of soccer and developing young athletes of all backgrounds in their quest to maximize their individual potential.
Community Outreach