Events

TOPSoccer 2019 Winter Clinic
The 2019 Winter TOPSoccer Clinic be held on Saturday, December 14th from 12:30-3:30pm at the Mike Eimers Training Facility located at 3001 Stober Ave, Louisville, KY 40213. Registration begins at 12:15pm.
BRING YOUR FAVORITE ATHLETE OUT FOR A GREAT DAY OF SOCCER FUN!!
Please contact Gemma Dattilo at gdattilo@bellsouth.net to sign up a participant or volunteer to be a buddy!
Local Organizations & Programs
Kentuckiana Power Soccer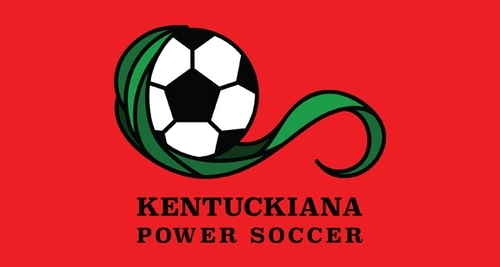 Power soccer is the only competitive sport for power wheel chair athletes. The team in open to players aged 5 and above. If you can drive a power chair you can play soccer.
Article - A new form of soccer is kicking off in Louisville

For more information on how to get involved in Power Soccer, please contact Patricia Rudd.
Past Events
March 18th, 2017

Olmstead North Academy Clinic


Check out more photos from our clinic on our Facebook Page

.
July 9th, 2014

Kentucky Refugee Ministries & Catholic Charities Field Day

Check out more photos from our clinic with KY Refugee Ministries and Catholic Charities on our Facebook Page.
June 18th, 2011

Clean Up The Parks
Thanks to all members of our Louisville Soccer family who continuously strive to support our mission of fostering a love for the sport of soccer and developing young athletes of all backgrounds in their quest to maximize their individual potential.
Community Outreach
Pass Back Program
In an effort to help provide the members in the lower income families within the club with cleats, shin guards, balls and gently used apparel, we have started the new Louisville Soccer Pass Back Program


HOW YOU CAN HELP: Donate any of your gently used or new soccer equipment or apparel and we will provide those items to any families in need.


ITEM DROP-OFF & PICK-UP TIMES: You can pick-up or drop-off items at the Mike Eimers Training Facility (3001 Stober Ave) during any KASL leagues, team training or rentals or you can contact the Louisville Soccer Administrator for pick-up or drop-off times.